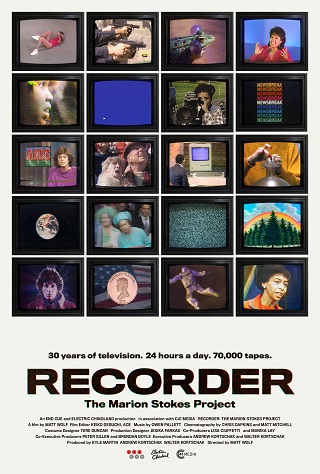 Playing at Limelight Cinema
87 minutes, USA, In English, Documentary
Rated NR: .

Marion Stokes secretly recorded television twenty-four hours a day for thirty years. It started in 1979 with the dawn of the twenty-four hour news cycle and ended when Marion passed away in 2012. In total, Marion recorded on 70,000 VHS tapes, capturing revolutions, lies, wars, triumphs, and catastrophes that tell us who we were and how television has shaped the world of today.