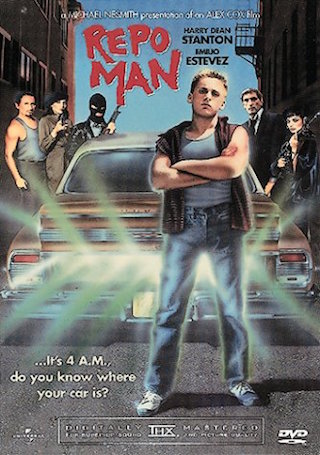 Playing at Limelight Cinema
93 minutes, USA, In English, Comedy, Crime, Sci-Fi
Rated R: (adult situations/language, violence)
Official Site
Trailer
Third Eye Cinema is a monthly series at the Limelight programmed by Pickford staff and sponsored by Film Is Truth. Tickets are only $5!
Programmed by Film Is Truth
After being fired from his job, Los Angeles slacker and punk rocker Otto (Emilio Estevez) lands a gig working for an eccentric repossession agent named Bud (Harry Dean Stanton). At first, Otto is reluctant to work as a repo man, but he soon feels differently.
Film Is Truth is a local nonprofit video rental archive with an ever-growing collection of more than 20,000 titles, keeping film history at your fingertips for over two decades.
Purchase Tickets
by clicking on a showtime below

Saturday, August 3rd