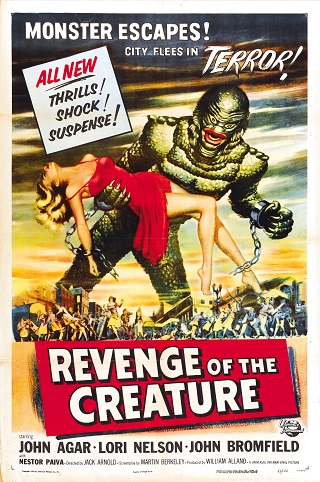 Playing at Pickford Film Center
82 minutes, USA, In English, Science Fiction, Horror
Rated NR: .

Rocket Sci-Fi! Admission only $3. Every film features an introduction by series curator Steve Meyers.
Again directed by Jack Arnold, Revenge of the Creature takes the plot to the Marineland of Florida oceanarium. Captured in his native habitat, the hapless gill man is transported to the south Florida oceanarium as a visitor attraction. Our fishy friend falls for young ichthyology student Helen Dobson (Lori Nelson), who in turn has her eye on admirer Professor Clete Ferguson (John Agar).
Purchase Tickets by clicking on a showtime
Saturday, March 21st