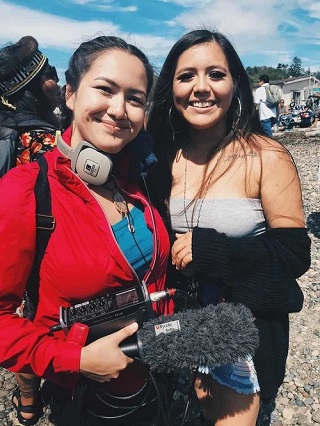 Playing at Pickford Film Center
90 minutes, USA, In English, Documentary
Rated NR: .

Presented by Children of the Setting Sun Productions
One evening only.
Children of the Setting Sun Productions returns after a full year of filming in and around the Salish Sea. Come see the vibrancy of local Native cultures in a series of short films, our latest honoring the Women of Canoe Journey in this year's Paddle to Lummi. Also showing is Salmon People, with new scenes illuminating the intricate relationship between salmon and the Coast Salish peoples. CSSP will live host the event and would love to hear your voices in the after show discussion of the work.
View our complete Doctober lineup.
Purchase Tickets by clicking on a showtime
Sunday, October 13th