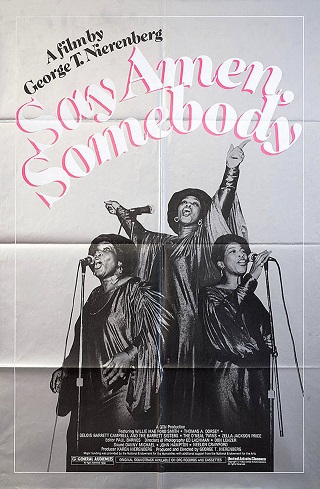 Playing at Pickford Film Center
100 minutes, USA, In English, Documentary
Rated G: .

One of the most acclaimed music documentaries of all time, Say Amen, Somebody is George Nierenberg's masterpiece — a joyous, funny, deeply emotional celebration of African American culture, featuring the father of Gospel, Thomas A. Dorsey ("Precious Lord, Take My Hand"); its matron, Mother Willie Mae Ford Smith; and earth-shaking performances by the Barrett Sisters and the O'Neal Twins. When it was first released in the early 1980s, the film received an overwhelming critical response, garnering rave reviews around the world.
"One of the most joyful movies I've ever seen."
— Roger Ebert, Chicago Sun-Times
View our complete Doctober lineup.