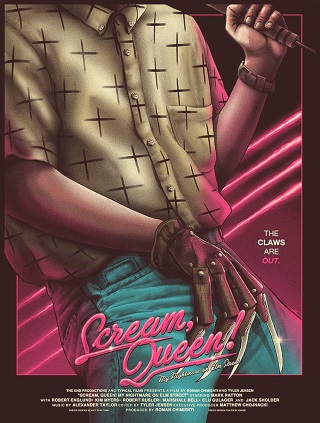 Playing at Pickford Film Center
99 minutes, USA, In English, Documentary
Rated NR: .

Presented by Bleedingham and shown as part of our series The Queens' Vernacular
Your ticket for Scream, Queen! on October 31 gains you entrance to A Nightmare on Elm Street II, screening at 8:30pm!
Scream, Queen! My Nightmare on Elm Street sets the records straight about the controversial sequel to A Nightmare on Elm Street, which ended Mark Patton's acting career, just as it was about to begin.
Scream, Queen follows Patton as he travels to horror conventions across the U.S. Each new city unwraps a chapter from his life that is met with equal parts joyful and bittersweet detail, as he attempts to make peace with his past and embrace his legacy as cinema's first male "scream queen." The film also finds Patton confronting Freddy's Revenge cast and crew for the first time, including Freddy Krueger himself, Robert Englund.
View our complete Doctober lineup.
Purchase Tickets by clicking on a showtime
Thursday, October 31st
Saturday, November 2nd