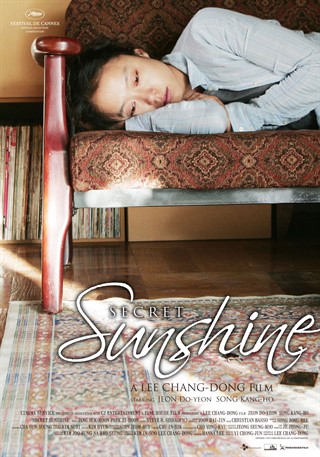 Playing at Pickford Film Center
142 minutes, South Korea, In Korean, Drama
Rated NR: _

Directed by: Chang-dong Lee,
When her husband passes away in an automobile accident, Shin-ae relocates down south to her late husband's hometown of Miryang. Despite her efforts to settle down, in this unfamiliar and much too normal place, she finds that she can't quite fit in. Helping her out is Kim Jong-chan, a good-intentioned but bothersome bachelor, who owns a car repair shop. Life plods on. However, fate takes a vicious turn when Shin-ae loses her son in the most horrific way a mother could imagine. She turns to Christianity to relieve the pain in her heart, but when even this is not permitted, she wages a war against God.
Introduction by: Kristen Parris, Political Science Professor, WWU.
White= Open, Gray= Buffer Seat, Purple= Occupied
Purchase Tickets by clicking on a showtime
Tuesday, February 8th