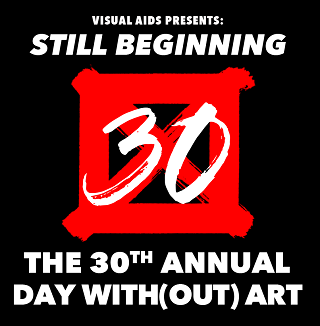 Playing at Pickford Film Center
50 minutes, USA, In English, Documentary
Rated NR: .
OCAP
Pickford Film Center is proud to partner with Visual Aids for the thirtieth annual Day With(out) Art by presenting STILL BEGINNING, a program of seven newly commissioned videos responding to the ongoing HIV/AIDS epidemic.
The seven short videos range in subject from anti-stigma work in New Orleans to public sex culture in Chicago, highlighting pioneering AIDS activism and staging intergenerational conversations. Recalling Gregg Bordowitz's reminder that "THE AIDS CRISIS IS STILL BEGINNING," the video program resists narratives of resolution or conclusion, considering the continued urgency of HIV/AIDS in the contemporary moment while revisiting resonant cultural histories from the past three decades.
View Visual Aids' official resource guide.
Admission is free. Tickets at box office only.
Presented as part of The Queens' Vernacular
Purchase Tickets by clicking on a showtime
Sunday, December 1st