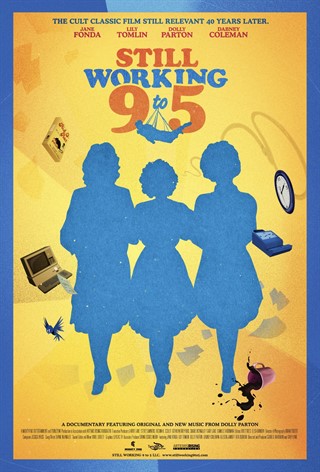 Playing at Pickford Film Center
96 minutes, USA, In English, DOC-Social/Racial Justice
Rated NR: _
Doctober
Directed by Camille Hardman, Gary Lane
With in-person Q&A with Camille Hardman
Doctober's Opening Night film couldn't be more relevant (and more joyous!) than Still Working 9 to 5. When 1980's highest-grossing comedy, 9 to 5, starring Jane Fonda, Dolly Parton, Lily Tomlin, and Dabney Coleman, hit theaters, the laughs hid a serious message about women in the workforce. 40 years later, Still Working 9 to 5 revisits the stars, the experts, and a legion of those inspired by the original, exploring the comedic tone of the film and how it expertly re-energized a feminist movement.
Purchase Tickets by clicking on a showtime
Friday, September 30th
Saturday, October 1st