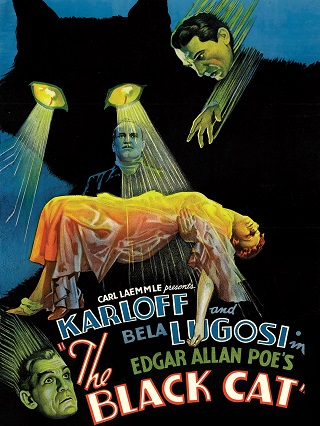 Playing at Pickford Film Center
65 minutes, USA, In English, Latin, and Hungarian w/ English subtitles, Horror
Rated NR: .

It's Alive!
The first cinematic teaming of horror greats Boris Karloff and Bela Lugosi is a bizarre, haunting, and relentlessly eerie film that was surprisingly morbid and perverse for its time. Peter (David Manners) and Joan Allison (Julie Bishop) are honeymooning in Budapest when they meet mysterious scientist Dr. Vitus Verdegast (Lugosi) aboard a train. When the trio's bus from the train station gets into an accident, the young couple accompanies Verdegast to the castle of the spectral Hjalmar Poelzig (Karloff), an architect and the leader of a Satanic cult.
Purchase Tickets by clicking on a showtime
Saturday, July 25th