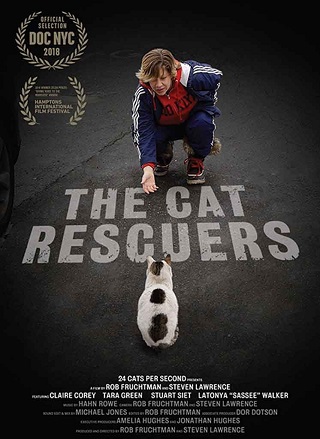 Playing at Pickford Film Center
87 minutes, USA, In English, Documentary
Rated NR: .
Official Site
Trailer
An estimated half a million feral and abandoned cats prowl the streets, backyards and alleys of New York City, desperate for food and shelter. Meet Sassee, Claire, Tara and Stu, four passionate volunteers in Brooklyn who have come to their rescue because the city can't. The Cat Rescuers shows the skill, resilience and humor they bring to this challenging work, and how their mission to reduce animal suffering, often at great sacrifice to themselves, has made a difference and changed their lives.
Purchase Tickets
by clicking on a showtime below

Tuesday, August 13th