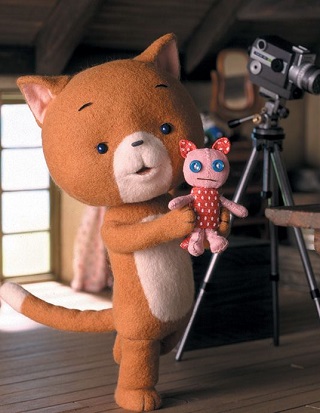 Playing at Pickford Film Center
67 minutes, Various, In English, non-English w/ English subtitles, nonverbal, Animation, Family Friendly
Rated NR: .

Ages 6–8 (and cat lovers of all ages), 67 mins
Sponsored by Healthy Pet
Tickets just $5!
This feline-focused (and allergy-free!) animation program is filled with cuddly cats and their adorable antics. Kitties truly make the world go 'round in this celebration of glorious stop-motion, painted, hand-drawn and CG animation from eight cat-loving countries.
Content advisory: "The Quintet of the Sunset," a stop-motion film made with great humor and skill, tackles the subject of mortality in a tenderhearted way.
Join us for interactive art activities in the lobby!
Purchase Tickets by clicking on a showtime
Sunday, March 8th