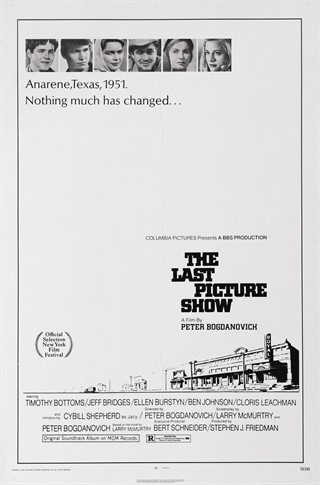 Playing at Pickford Film Center
114 minutes, USA, In English, Drama, Romance
Rated R: for sexuality, nudity and language

Directed by: Peter Bogdanovich .
In memorium screening.
High school seniors and best friends, Sonny (Timothy Bottoms) and Duane (Jeff Bridges), live in a dying Texas town. The handsome Duane is dating local beauty, Jacy (Cybill Shepherd), while Sonny is having an affair with the coach's wife, Ruth (Cloris Leachman). As graduation nears, both boys contemplate their futures.
White= Open, Gray= Buffer Seat, Purple= Occupied
Purchase Tickets by clicking on a showtime
Thursday, January 20th