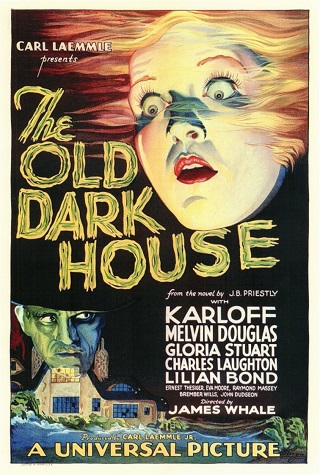 Playing at Pickford Film Center
72 minutes, USA, In English, Horror
Rated NR: .

It's Alive!
Driving through a brutal thunderstorm in Wales, three travelers take refuge in an eerie house owned by the Femm family. Reluctantly admitted by Horace Femm (Ernest Thesiger), the three sit down to a strange dinner. Horace is neurotic; mute butler Morgan (Boris Karloff) is an alcoholic; and Horace's sister, Rebecca (Eva Moore), raves about chastity. When the storm brings in an industrialist and chorus girl Gladys DuCane Perkins (Lilian Bond), Morgan's lust and Rebecca's ire are ignited.
Purchase Tickets by clicking on a showtime
Saturday, April 25th