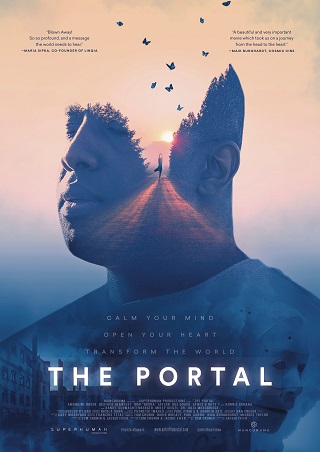 Playing at Pickford Film Center
88 minutes, Australia, In English, Documentary
Rated NR: .

Join us after the film for a Q&A with filmmakers Jacqui Fifer and Tom Cronin!
Six ordinary people (and a robot) show how stillness and mindfulness can unlock personal change and shift the trajectory of our planet, providing hope to humankind as we embark on the next phase of evolution.
Jacqui Fifer: Director, Producer and Co-Writer of The Portal
Jacqui Fifer is a former international DJ, a human potential advocate and an award-winning filmmaker who is dedicated to film, story and music for shifting consciousness.
Tom Cronin: Executive Producer, Producer and Co-Writer of The Portal
Tom Cronin is the creator of The Stillness Project, a global movement to inspire one billion people to meditate daily, and one of the world's most prominent speakers and teachers in this space.
Purchase Tickets by clicking on a showtime
Tuesday, November 26th