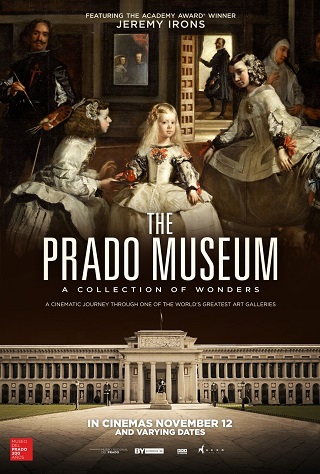 Playing at Limelight Cinema
90 minutes, Italy, Spain, In English, Documentary
Rated NR: .

Great Art on Screen
The Prado Museum: A Collection of Wonders celebrates the 200th anniversary of the storied Prado Museum — one of the most-visited museums in the world. Hosted by Academy Award winner Jeremy Irons, this cinematic journey offers viewers a spell-binding experience, telling the story of Spain and beyond, through the works of Vélazquez, Rubens, Titian, Mantegna, Bosch, Goya, El Greco, and more.
Purchase Tickets by clicking on a showtime
Sunday, February 2nd
Wednesday, February 5th