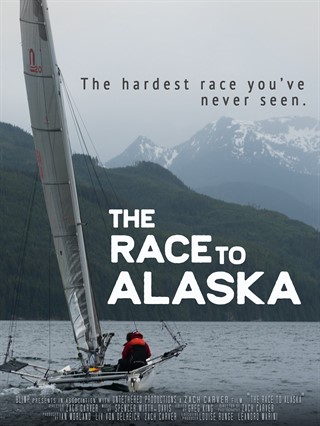 Playing at Pickford Film Center
99 minutes, USA, In English, Documentary
Rated NR: _

Directed by: Zach Carver
This is the story of the Race to Alaska. A race that has changed the lives of hundreds of people. Through one of the most complex waterways in the world. 15 knot currents, gale force winds, cold water, deep water, logs, bears, cold, fatigue, and endless unknowns. First prize: $10,000. Second prize: a set of steak knives. This feature length documentary explores the extreme and impressive individuals who accepted this utterly unique challenge.
Join us for July 12th at 6:00 PM for a Q&A with director Zach Carver!
(Race to Alaska will play July 8-14. Stay tuned for more dates and showtimes.)
Purchase Tickets by clicking on a showtime
Tuesday, July 12th