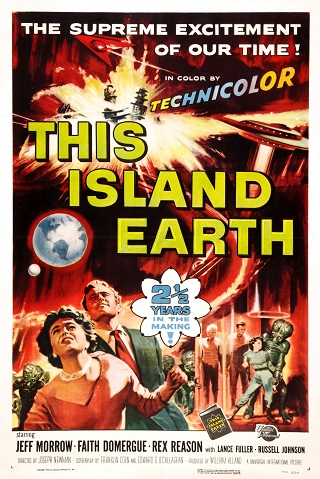 Playing at Pickford Film Center
86 minutes, USA, In English, Science Fiction, Horror, Mystery
Rated NR: .

Rocket Sci-Fi! Admission only $3. Every film features an introduction by series curator Steve Meyers.
Scientist Cal Meacham (Rex Reason) solves a mysterious puzzle that allows him access to a highly secretive program — led by the mysterious Exeter (Jeff Morrow) — that has assembled the world's greatest scientific minds in an attempt to quickly learn how to generate and store nuclear power. But with the help of fellow scientists Ruth Adams (Faith Domergue) and Steve Carlson (Russell Johnson), Meacham soon discovers that his host is not what he claims to be.
Purchase Tickets by clicking on a showtime
Saturday, April 18th