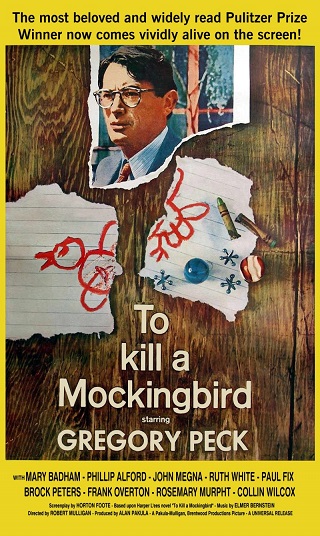 Playing at Pickford Film Center
129 minutes, USA, In English, Drama, Crime, Family Friendly
Rated NR: .

Set a small Alabama town in the 1930s, the story focuses on scrupulously honest, highly respected lawyer Atticus Finch, magnificently embodied by Gregory Peck. Finch puts his career on the line when he agrees to represent Tom Robinson (Brock Peters), a black man accused of rape. The trial and the events surrounding it are seen through the eyes of Finch's six-year-old daughter Scout (Mary Badham).
Kid Pickford tickets are always just $1 thanks to our generous sponsors at Bank of the Pacific. Tickets may be claimed at the box office only.
Purchase Tickets by clicking on a showtime
Saturday, February 8th