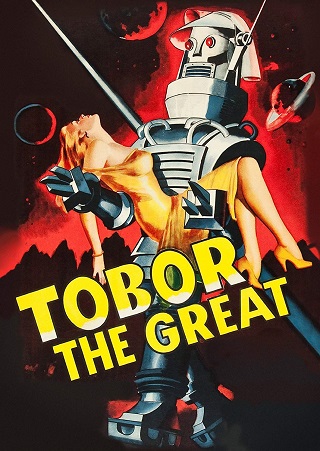 Playing at Pickford Film Center
77 minutes, USA, In English, Science Fiction
Rated NR: .
Official Site
Trailer
Rocket Sci-Fi! Admission only $3. Every film features an pre-movie introduction by series curator Steve Meyers.
From Steve himself: "Rocket Sci-Fi continues 2019 with our favorite theme: ROBOTS! We will be featuring classics like GOG (1954), Tobor the Great (1954), and the little-seen (ha!) Invisible Boy (1957) starring Robbie the Robot. Westworld (1973) and its sequel Futureworld (1976) are also in the mix. Come one, come all — droids and replicants are especially welcome."
A young boy's beloved companion, the robot Tobor, is kidnapped by nefarious communists who wish to change him into a force for evil. This sci-fi adventure, aimed towards a children's audience, follows the boy's effort to save his friend from the communists' villainous clutches.
Purchase Tickets
by clicking on a showtime below

Saturday, August 17th