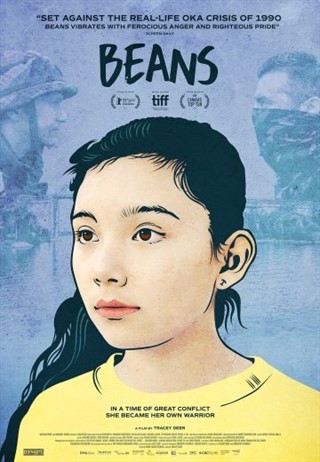 Playing at Pickford Film Center
180 minutes, , In ,
Rated NR: _

Schedule:
Welcome
Salmon People video
Women of Journeys, short film
Beans | Feature
Hy'shqe – Acknowledgement
Short film: Women of Journeys, 15 min.
Feature film: Beans, Dir. Tracey Deer, 92 min. ( https://www.emafilms.com/en/film/beans/ )
Twelve-year-old Beans is on the edge: torn between innocent childhood and reckless adolescence; forced to grow up fast and become the tough Mohawk warrior she needs to be during the Oka Crisis, the turbulent Indigenous uprising that tore Quebec and Canada apart for 78 tense days in the summer of 1990.
White= Open, Gray= Buffer Seat, Purple= Occupied
Purchase Tickets by clicking on a showtime
Saturday, January 22nd