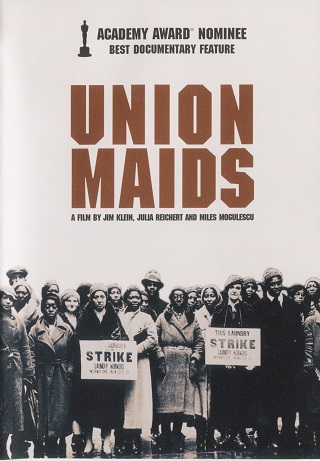 Playing at Pickford Film Center
50 minutes, USA, In English, Documentary
Rated NR: .

Presented by United Faculty of Western Washington and American Federation of State, County and Municipal Employees (AFSME) Local 114, featuring historical images of Teamsters on display courtesy of the Whatcom Museum Archives.
One evening only.
Sitdowns, scabs, goon squads, unemployment, hunger marches, red baiting and finally the energetic birth of the CIO: the 1930s were a landmark period for the American labor movement. Union Maids is the story of three women who lived that history and make it come alive today. Released in 1976, it was the first film of its kind–an oral history, using a wealth of footage from the National Archives to chronicle the fight to form industrial unions as seen through the eyes of rank and file women. The film was widely distributed in 16mm, including theatrical dates in about 20 cities.
View our complete Doctober lineup.
Purchase Tickets by clicking on a showtime
Saturday, October 12th