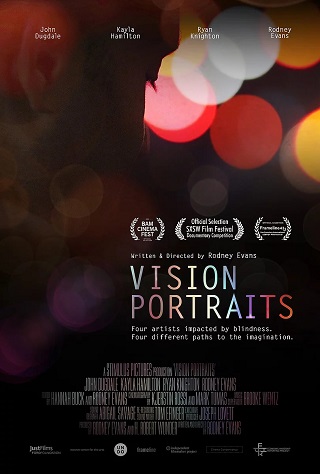 Playing at Limelight Cinema
78 minutes, Germany, Canada, USA, In English, Documentary
Rated NR: .

Presented by the Washington State Department of Social and Health Services
Filmmaker Rodney Evans comes to terms with his vision loss in this moving documentary about how artists cope with being visually impaired. Part confessional and part artistic journey, Vision Portraits chronicles a dancer, a photographer, a writer, and a filmmaker as they confront the many ways identity and career are shaped by unexpected physical realities.
View our complete Doctober lineup.