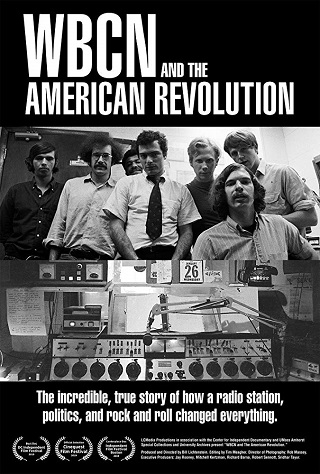 Playing at Pickford Film Center
123 minutes, USA, In English, Documentary
Rated NR: .

Presented by SPARK Museum of Electrical Invention
WBCN and The American Revolution is a landmark feature documentary that tells the previously untold story of the early days of the underground, radical radio station, WBCN-FM, set against the dazzling and profound social, political, and cultural changes in Boston and nationally from the late-1960s through the early-1970s.
The documentary includes never before exhibited film material shot by Andy Warhol and cinema verite pioneer Ricky Leacock, and photographic images from a host of top 1960s photographers including the late Peter Simon, brother of singer Carly Simon, who also appears in the film, and Jeff Albertson.
View our complete Doctober lineup.
Purchase Tickets by clicking on a showtime
Wednesday, October 23rd
Saturday, October 26th