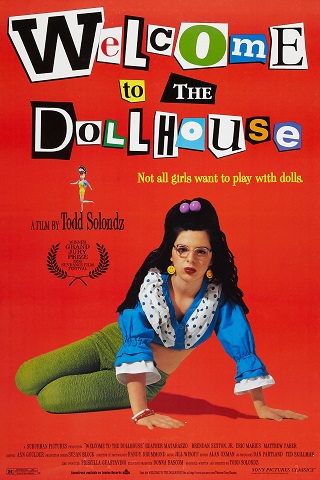 Playing at Limelight Cinema
88 minutes, USA, In English, Comedy, Drama
Rated R: (adult situations/language)

An unpopular seventh-grade girl finds her life a living hell, thanks to the ridicule of her peers and the indifference of her family. This critically acclaimed, entirely unsentimental dark comedy depicts her struggles to survive this incredibly awkward age.
"I couldn't think of any American films that dealt in any serious way with childhood. Children in American films were either cute like a little doll or evil demons. The early drafts of Dollhouse were all darker and more depressing; it took time to find the right level of bleakness." — Director Todd Solondz on Welcome to the Dollhouse.
Sponsored by ModSock, located down the street from the Limelight. So many socks you'll puke.
Third Eye Cinema is a staff and volunteer-curated film series of all of our favorite flicks — the cult classics, the ones you might have missed, the ones you need to revisit. This month's movie chosen by our sponsors at ModSock!
Purchase Tickets by clicking on a showtime
Saturday, April 4th