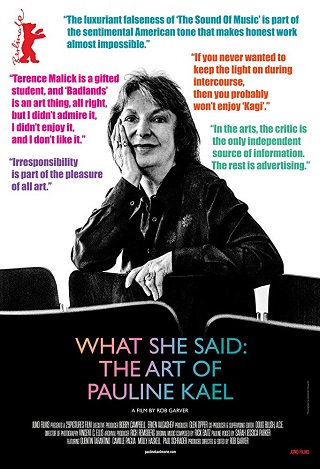 Playing at Pickford Film Center
98 minutes, USA, In English, Documentary
Rated NR: .

The New Yorker film critic Pauline Kael battled to make her mark — fueled by brilliance, unshakable self-confidence, a complicated past, and a deep love of the arts. With over 35 new interviews and never-before seen archival material, What She Said is an unvarnished portrait of a pioneer who was both admired and resented for what she said about art in an era of great movie-making.