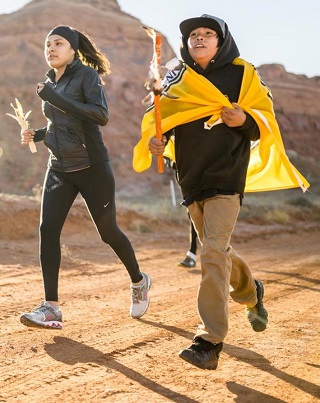 Playing at Pickford Film Center
72 minutes, UK, In English, Documentary, Shorts
Rated NR: .

Head straight into the American tornado. See what climate change is doing to the arctic polar bear. Walk with a Vietnam veteran whose healing began in the wilderness. Run with tribal members as they unite at Bear's Ears National Monument in Utah. And find a reason to – yes– love bugs with lifelong partners and entomology pioneers Lois and Charlie O'Brien. The Wild Shorts program introduces us to people we would never meet otherwise, people who embrace and share their love for the wild.
Including short films:
Chasing Monsters
Bare Existence
Grizzly Country
Sacred Strides
The Love Bugs
Programmed by Doctober Assistant Programer Jane Julian.
View our complete Doctober lineup.
Purchase Tickets by clicking on a showtime
Saturday, September 28th
Friday, October 11th